Title: Ethics, Code & Law / Work-Life Balance in Academia
Trainer
Gianmarco Gori, senior and postdoctoral researcher at VUB Law Science, Technology & Society (LSTS)
Gianmarco holds a PhD in Law from the University of Florence. His doctoral thesis investigated the concept of rules at the intersection of law and computational machines.
As a member of "L'altro diritto – Interuniversity Research Centre on prison, deviance, marginality and government of migrations", Gianmarco has done research and strategic litigation in the field of labour exploitation, human trafficking, illegal discrimination, immigrants' and prisoners' rights.
Gianmarco is a member of the Bar Association of Florence, where he has been practicing in the fields of criminal, immigration, and data protection law.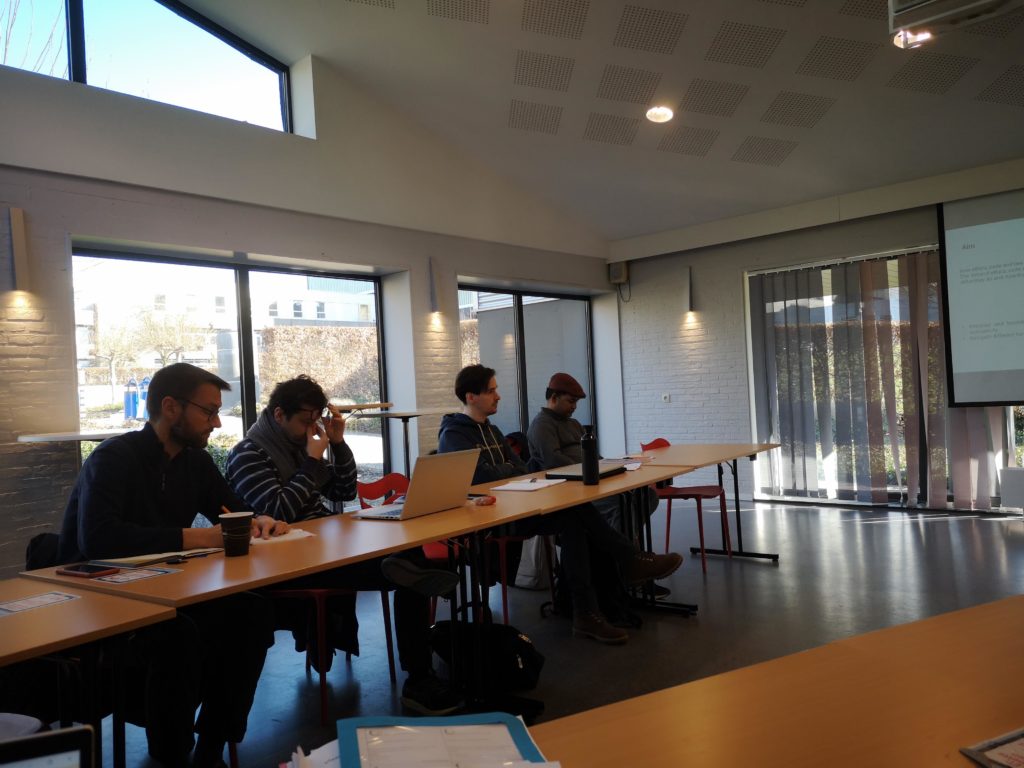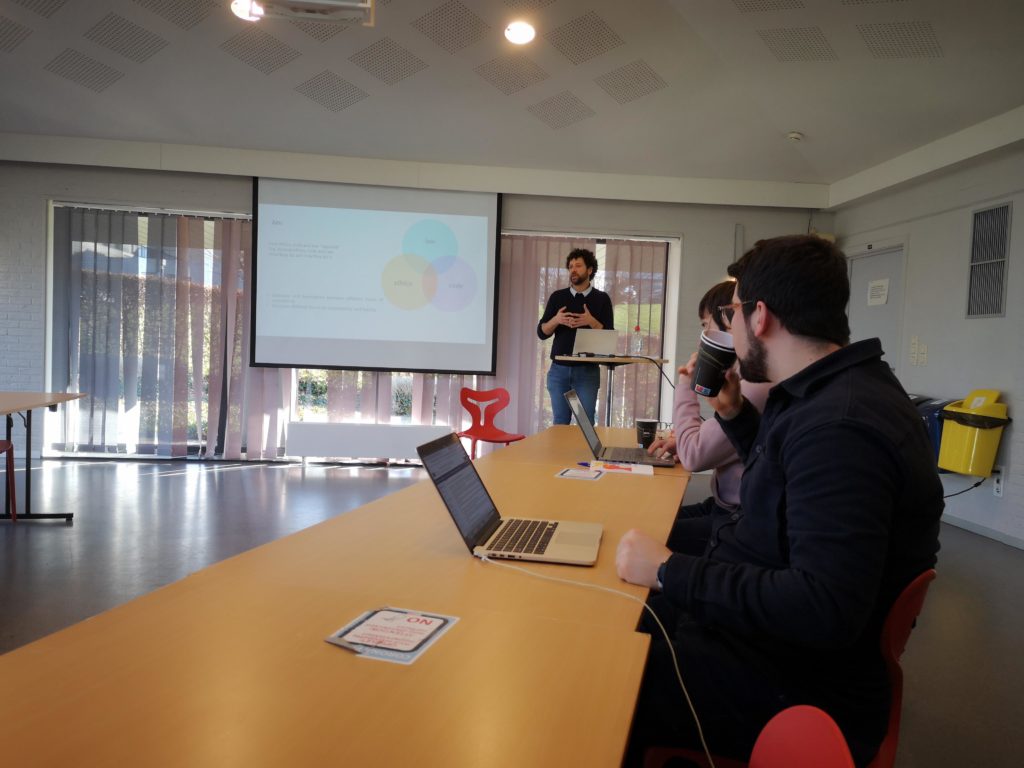 Day 2 started in the morning with a session about Ethics, Code and Law by Dr. Gori.
Dr. Gianmarco Gori first gave an introduction into law, ethics, and code, their differences and overlaps, based on the work of VUB Professor Mireille Hildebrandt. Highlighting the long history and the differences of law and ethics as normative and largely text-driven systems, Gianmarco explained the normative effect of code as a system that is not based on the human interpretation of texts. Following this conceptual introduction, Gianmarco provided a complex hypothetical scenario regarding algorithm-driven overlocking on digital platforms where the domains of code, laws, and ethics were in conflict.
This provided a good starter for the subsequent discussion.
Used sources were 2 chapters from Law for Computer Scientists and Other Folk: chapter 2: 2. Law, Democracy, and the Rule of Law · Law for Computer Scientists (pubpub.org) ; chapter 11: 11. Closure: on ethics, code and law · Law for Computer Scientists (pubpub.org)
(by Johannes THUMFART, PhD)
Work-Life Balance in Academia
Trainer
Elke Van Hoof, VUB professor, CEO of Centre of Resilience, and Founder of Ally Institute. Prof. dr. Elke Van Hoof is a clinical psychologist with 20 years of experience in resilience, trauma, stress and burnout. Embodying a unique combination of business expertise, psychology and academic research, Elke is a pioneer as she not only focuses on what needs to be done, but also on how it should be done. In order to change the predominant paradigm on stress and help more people flourish in changing contexts, she founded Ally Institute (2020) and Huis voor Veerkracht (2013). She has more than 10years experience in helping persons struggling with chronic fatigue syndrome, recurrent absenteeism and return to work. She is also highly skilled in Coretalents, Biofeedback, and EMDR.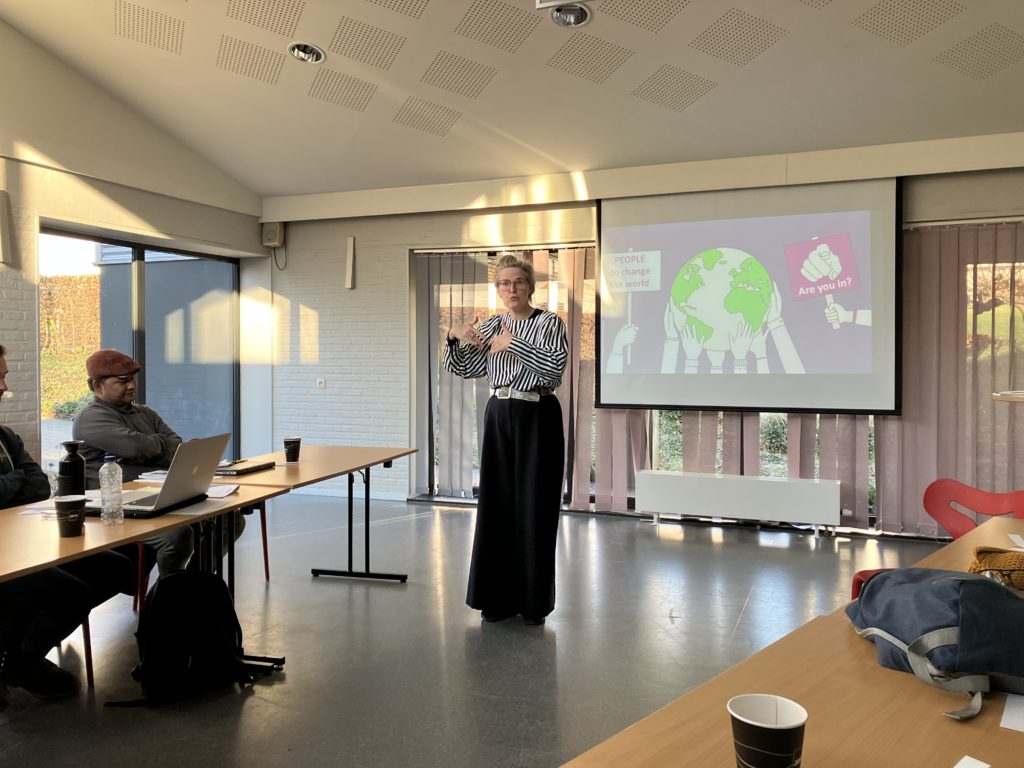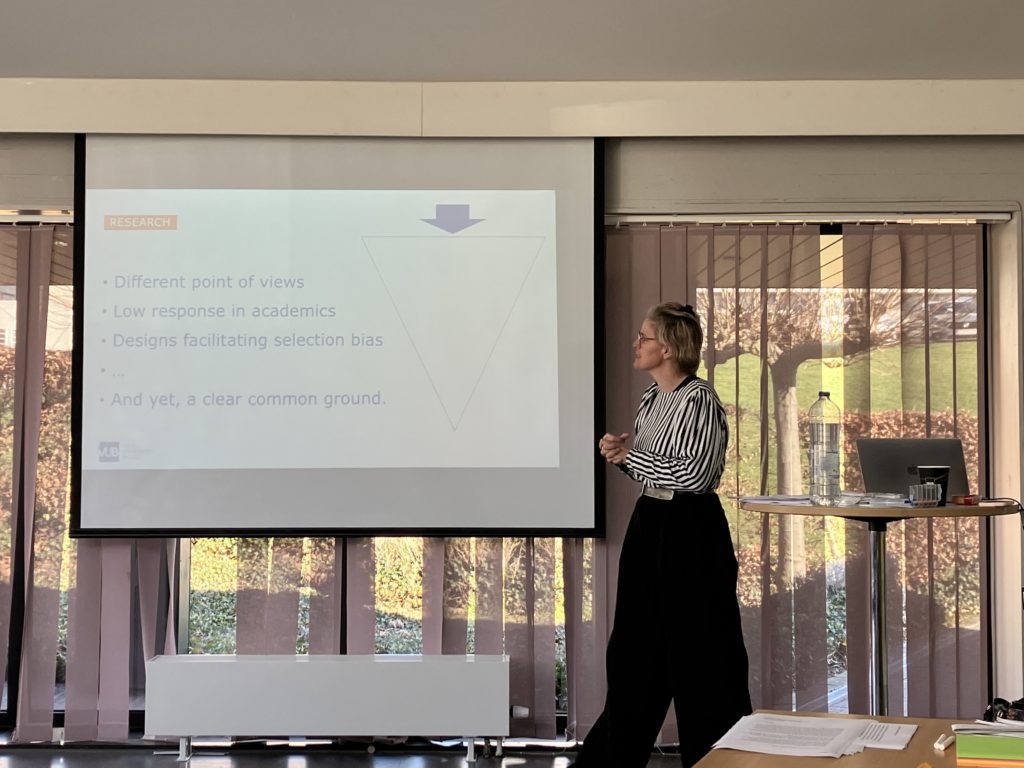 Day 2 continued in the afternoon with a session about Work-Life Balance in Academia by Prof. Dr. Elke Van Hoof.
Prof. Dr. Elke van Hoof started this session on work-life balance by asking the postdoc fellows about their experiences and their struggles in academia. Then she moved on to give practical tips and tricks on how to maintain focus, find energy, and make the most of the productive hours of the day. The second part of the session focused on helping the researchers clarify their goals, their ambitions, and the steps needed to achieve them. "Make the world predictable again" was one of the trainer's sentences that perfectly summarises the need to take control of own's actions. Finally, Elke showed the researchers the many ways in which impact can be created within academia. The session was very interactive with practical exercises and discussions. The postdoc fellows engaged with enthusiasm and seemed happy with the guidance received. 
(by Alessandra Rossetti, IMPACT Management Team)